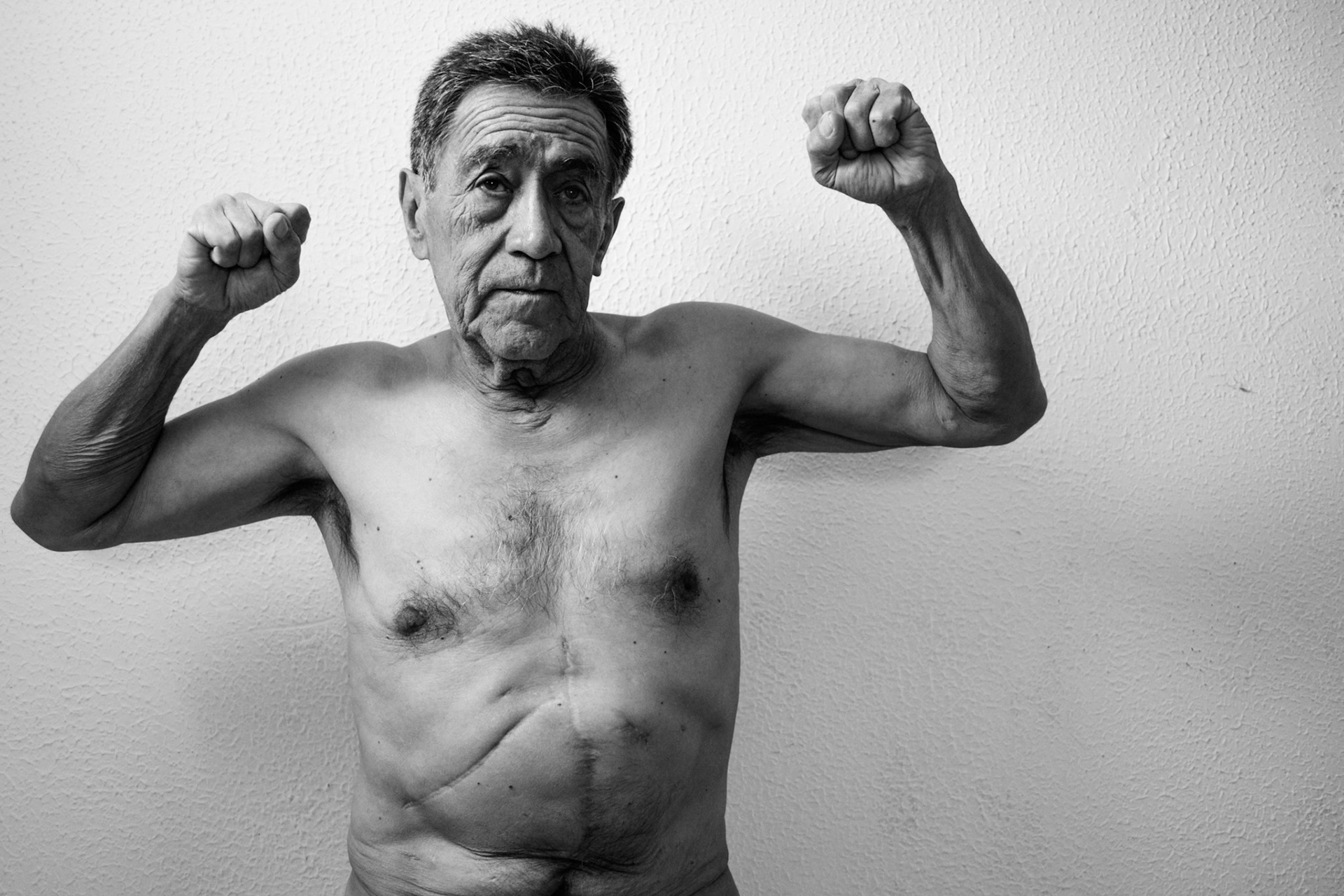 El 11 de septiembre de 2012 mi abuelo Paco murió de un ataque al corazón mientras nadaba en Cancún. En la ciudad de México le damos a mi abuelita la noticia. Estas fotos documentan lo que paso con mi abuelita Mina a partir de ese momento y hasta un año después.
Mi abuelito solía decir "Hasta Mozxtla como dijo el borras"  antes de dormir. 
Puedes ponerle play al audio para escuchar a mi abuelita despedirse en el funeral para que te acompañe durante las fotos.
​​​​​​​
On September 11 2012 my grandpa Paco died of a heart attack while swimming in Cancun. Back in Mexico City we broke the news to my Grandma Mina. This photos document what happened from that moment on until a year later.
"Hasta Moztla" is a frase in spanish and nahuatl(the aztec language) and it means see you later. My grandpa used to say it before going to bed.  
You can play the audio to listen to my grandma say goodbye during the funeral to guide you through the photos.